The private sector offers a power supply to navigate Rama 7-Sathorn, connecting the sky train in 2 colors, blue-red, and the Department of Railways will take over the lead for further discussions with Sak Siam.

On September 21, 2021, Dr. Pichet Kunathammarak Deputy Director General of the Department of Rail Transport (Khor.) Drove department staff Visit the area to explore the suburban train connection (red line) to Bang Bamru station and Rama 7 Bridge Pier, as well as to connect to the Electricity Generating Authority of Thailand (EGAT).



EGAT reported having set up electric minibuses (EV-Buses) to support employees according to the policy to reduce the use of personal cars by using public transport to get to work on 3 routes as follows :

1. EGAT Route – MRT Wong Sawang

2. EGAT Route – MRT Tao Poon (Pracharat Road)

3. EGAT – MRT Bang Phlat / Bang Or route, which all 3 routes have EV-Bus, 10 trips / day.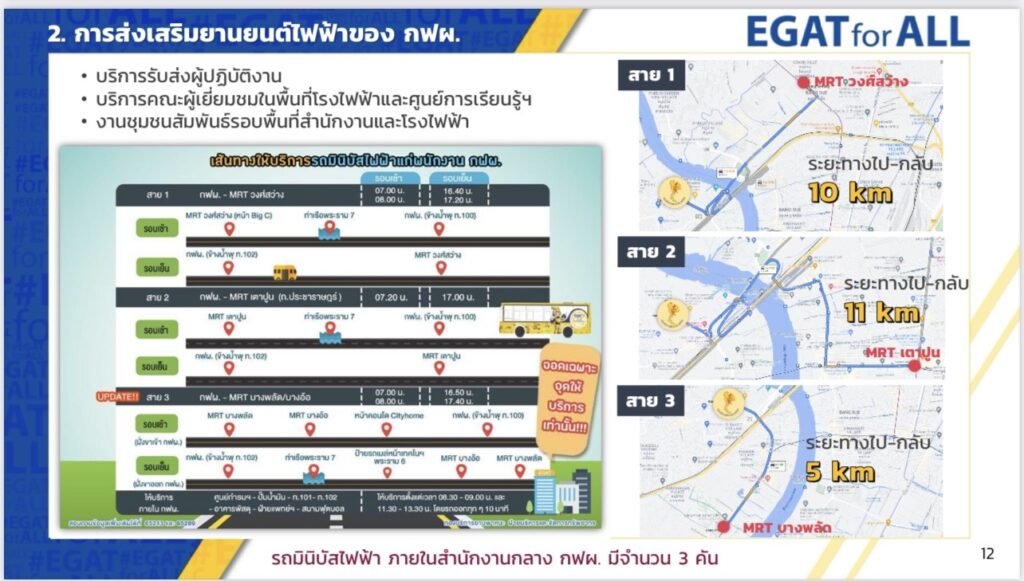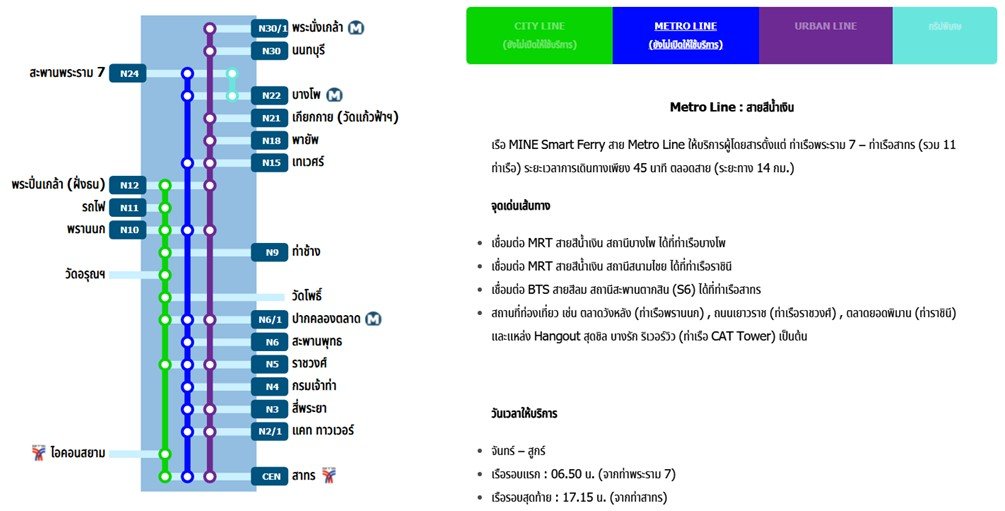 Aims to bring up a "Sathorn-Rama 7" boat power supply to connect 2 electric train lines in the part of E Smart Transport Company Limited, which is an electric passenger ship service provider under the guidelines to reduce the problems of pollution and promote travel in the transport system. public that has an electric boat route ready to support the connection of the MRT Blue Line and the BTS Silom Line

In the future, the route is designed to support the connection with suburban trains (Red Line), i.e. the Blue Line (Metro Line), Sathorn Pier – Rama 7 Bridge Pier, which can be connected from Rama 7 Bridge Pier to Bang Bamru Station of the Suburban Railway (Red Line) takes about 6 minutes (distance 5.1 km).

in visiting the area Representatives of the agencies provided information. In addition to providing suggestions for considering ways to promote the suburban train connection (red line), which will result in a variety of travel links, including rail, road and sea. According to the "wheel, train, ship" travel links policy, service users are at ease. It also promotes the implementation of the policy to reduce the use of personal cars. promoting the use of public transport, which leads to the reduction of traffic congestion and pollution in and around Bangkok.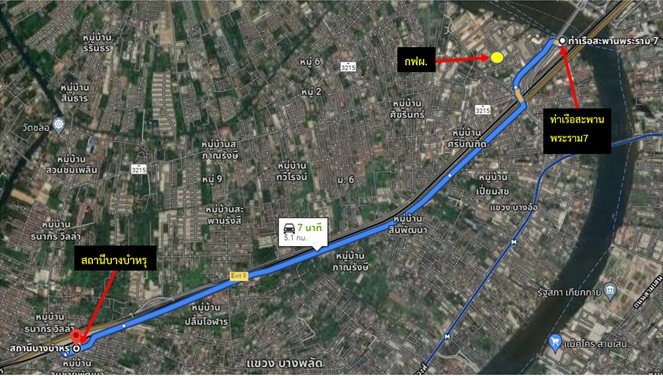 Accept the "Sak Siam" baby for further consideration

The KHRor will present the results to the Ministry of Transport and import them at the committee meeting to prepare the service and project management of the suburban railway system (Red Line) and Bang Sue Central Station. which has Mr. Saksiam Chidchob, Minister of Transport. to assign the next unit
==========
21/9/2021
https://remonews.com/thailandeng/aims-to-bring-up-a-rama-7-sathorn-boat-feeder-connecting-the-blue-red-line/