Bang Sue Grand Station (Bang Sue Central Station in Thai) is the new central railway station of Bangkok. The station will be the terminus for all current long-distance rail services and future high-speed railways, and through-trains for the SRT commuter lines and 3-airport HSR line.



Bang Sue will replace Hua Lamphong Station as the main station of Bangkok, and it will replace the old Bang Sue Station. Bang Sue Grand Station is expected to open in November 2021.

Bang Sue will be the largest railway station in Southeast Asia. The terminal building has four levels, with 12 platforms and 24 tracks:

Underground floor: Bang Sue MRT Station and parking for 1,624 vehicles.
Ground floor: Station concourse with ticketing and waiting areas (air conditioned area).
Second floor: Long-distance diesel trains (soon to be electrified) – 8 tracks . SRT Red Dark and Light Red Line commuter trains – 4 tracks.

Third floor: Don Mueang–Suvarnabhumi–U-Tapao high-speed railway – 4 tracks. High-speed rail (HSR) connections to Nong Khai, Hua Hin and Chiang Mai – 6 tracks.
Bang Sue Area The New CBD & Transport Center – A powerpoint presentation showing what the future area might look like.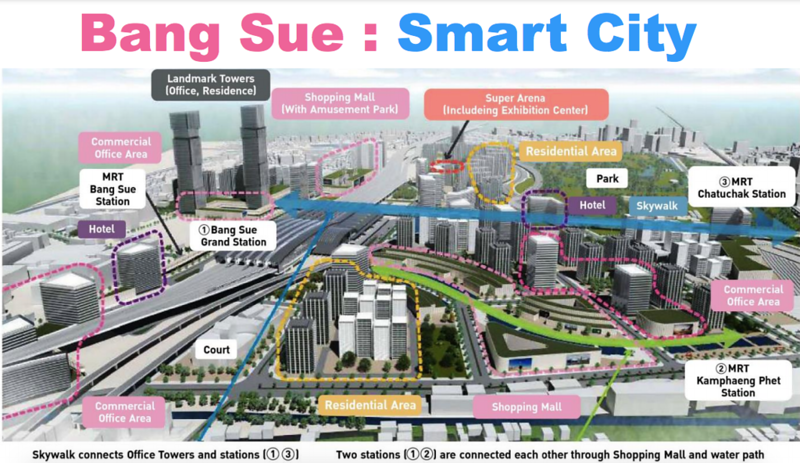 It includes an updated urban transit map showing Bang Sue as the central point.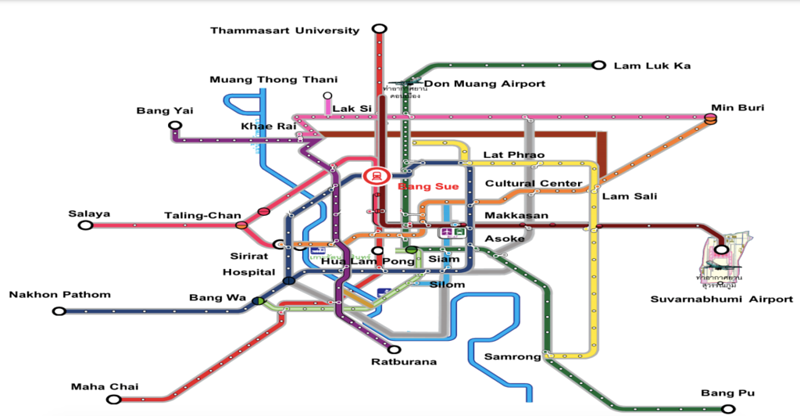 ==================
July 12, 2021 By James Clark
Thank you https://futuresoutheastasia.com/bang-sue-grand-station/